Loja na Foz do Douro
550 000 €
3 793 €/m²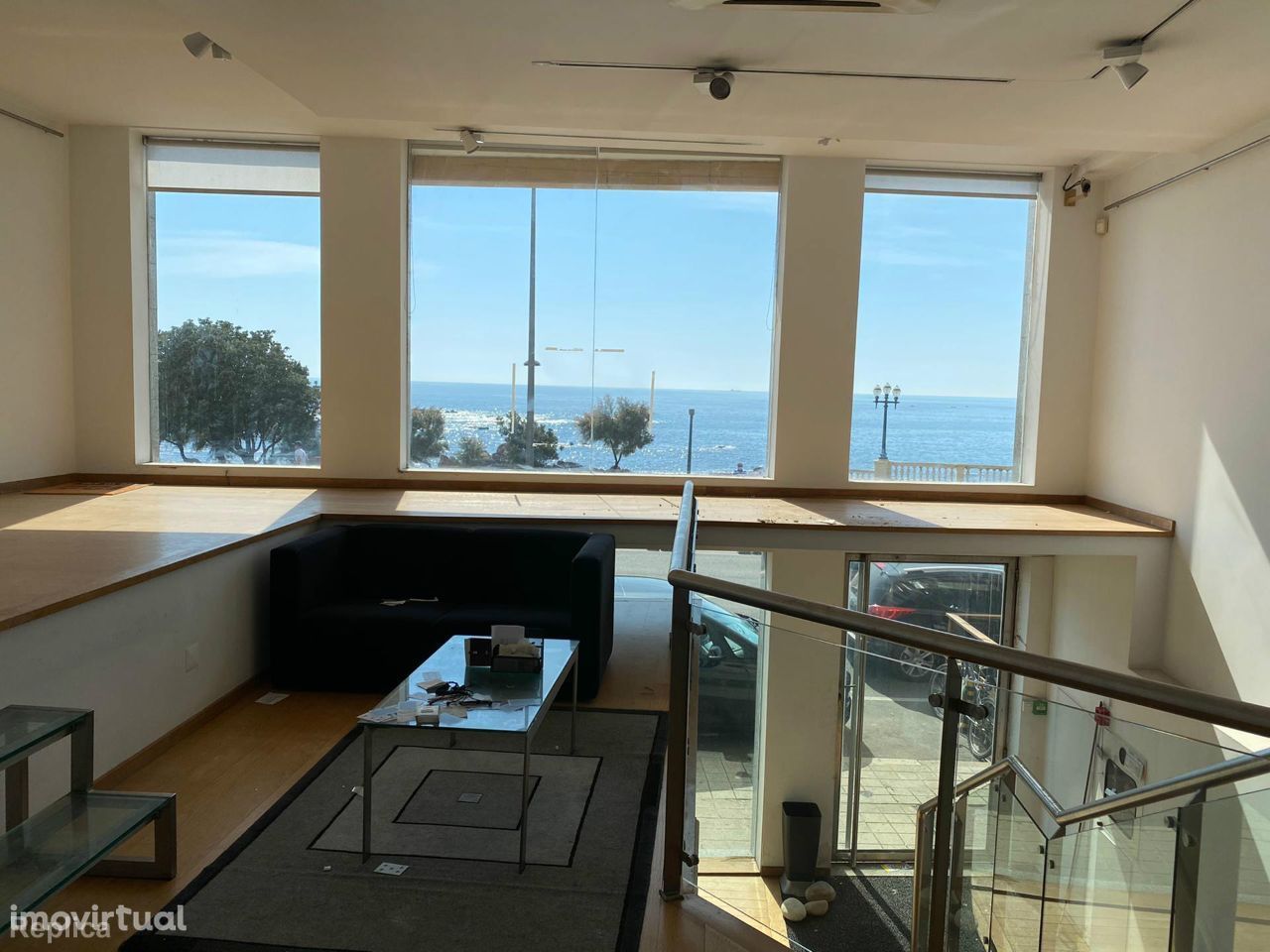 Description
Loja na Foz do Douro

A Foz do Douro é uma zona interclassista, sendo, no entanto, mais conhecida por ser uma zona habitada pela classe alta da cidade.
O seu passeio marítimo, salpicado de esplanadas, bares e jardins à beira-mar fazem, desta zona, uma da mais procuradas dentro do Porto, pelo seu elevado requinte.

A abastada Foz do Douro é uma zona à beira-mar conhecida pelas praias de areia, como a Praia da Luz e a Praia do Homem do Leme, além de restaurantes ecléticos que servem comida internacional e portuguesa, encontra-se repleta de boutiques de roupa sofisticadas e galerias de arte.

Loja possui dois pisos na Avenida Brasil, com vistas de mar e praia, com área de aproximadamente 145m2.
A loja beneficia de uma ampla montra virada a poente, toda envidraçada e com grande exposição para os transeuntes (a pé e de carro).
A loja está totalmente pronta para adaptar a comércio, serviços, escritórios.


Marque já a sua visita junto de um dos nossos consultores.
RÉPLICA, uma referência imobiliária.

Com 30 anos de atuação no mercado nacional, aplicamos as boas práticas e metodologias que privilegiam Proprietário e Comprador, proporcionando os melhores resultados para todos os intervenientes.
Atuamos com um posicionamento de rigor na prestação de serviços imobiliários, apoiando a nossa atividade na experiência da nossa equipa de profissionais e em soluções eficazes de publicidade e marketing.
Garantimos a máxima discrição e serviço de excelência.
Sem preocupações - nós tratamos de tudo.
Shop in Foz do DouroFoz do Douro
is an interclassistic area, but it is better known as an area inhabited by the upper class of the city.
Its promenade, dotted with esplanades, bars and gardens by the sea, make this area one of the most sought after within Oporto, for its high refinement.
The wealthy Foz do Douro is an area by the sea known for its sandy beaches, such as Praia da Luz and Praia do Homem do Leme, besides eclectic restaurants that serve international and Portuguese food, it is full of sophisticated clothing boutiques and art galleries.
The shop has two floors on Avenida Brasil, with sea and beach views, with an area of approximately 145m2.The shop benefits from a large window facing the west, all glazed and with great exposure for passers-by (on foot and by car).
The shop is totally ready to adapt to commerce, services, offices.
Additional info
With bathroom
Show Window
Air conditioning pre-installation
Offer price report
Stores, Aldoar, Foz do Douro e Nevogilde
Based on prices from Otodom service