Lavadores Lounge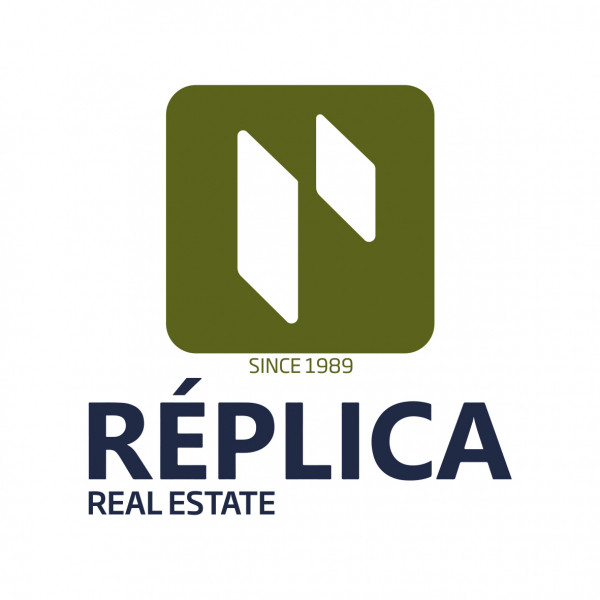 Ask for price
100,01 m² to 138,48 m²
Overview
Other apartments in this residential complex
Description
Este empreendimento moderno e familiar, tem a localização ideal para quem procura viver num ambiente descontraído, mas em simultâneo não abdica de estar próximo de todos os serviços e comércio com a mais variada oferta como farmácia, junta de freguesia, unidade de saúde familiar, PSP, vários supermercados e hipermercados, ou ainda, centros comerciais, tudo, proporcionando grande comodidade no dia a dia.

Beneficia, ainda, da proximidade das praias a apenas 900 metros de distância, onde se encontram diversos equipamentos de lazer, quilómetros de passadiços pedonais e de ciclovias, assim como dezenas de bares e restaurantes. A Marina da Afurada se encontra a pouco mais de 1 km, assim como o cais de Gaia.

Este empreendimento conta com apartamentos de tipologias T1, T2, T3 e T4 com varandas generosas ou terraços que foram pensados para usufruir ao máximo da sua casa de sonho, neste edifício de linhas modernas com as melhores e mais atuais soluções arquitetónicas e construtivas.

Os apartamentos são constituídos na zona social por hall de entrada, sala comum e cozinha em open space que dão acesso a uma varanda ou terraço e casa de banho de serviço.
Na zona privativa conta com um hall de distribuição, quartos amplos com roupeiros embutidos, sendo alguns deles suites.
Complementa-se com um lugar de garagem na cave.

Para sua maior comodidade este imóvel está equipado com bomba de calor, painéis solares, Ar Condicionado, caixilharia de alumínio com corte térmico e vidros duplos, estores blackouts elétricos, porta de segurança, teto falso com focos LED embutidos, louças sanitárias suspensas, a cozinha com móveis em MDF revestido de termolaminado, com tampo em QF011/Quicksand grey , fica equipada eletrodomésticos da marca BOSCH, nomeadamente placa vitrocerâmica, forno, exaustor, micro-ondas,  máquina de lavar louça e combinado.

Marque já a sua visita junto de um dos nossos consultores imobiliários.

RÉPLICA, uma referência imobiliária.
Com 30 anos de atuação no mercado nacional, aplicamos as boas práticas e metodologias que privilegiam Proprietário e Comprador, proporcionando os melhores resultados para todos os intervenientes.
Trabalhamos com um posicionamento de rigor na prestação de serviços imobiliários, apoiando a nossa atividade na experiência da nossa equipa de profissionais e em soluções eficazes de publicidade e marketing.
Garantimos a máxima discrição e serviço de excelência.
 
Sem preocupações - nós tratamos de tudo
This modern and family-friendly development is ideally located for those looking to live in a relaxed atmosphere, but at the same time do not give up being close to all services and commerce with the most varied offer such as pharmacy, parish council, family health unit, PSP , several supermarkets and hypermarkets, or even shopping centers, all providing great comfort in everyday life.
It also benefits from the proximity to beaches just 900 meters away, where you can find various leisure facilities, kilometers of pedestrian walkways and cycle paths, as well as dozens of bars and restaurants. The Afurada Marina is just over 1 km away, as is the Gaia pier.
This development has apartments of types T1, T2, T3 and T4 with generous balconies or terraces that were designed to make the most of your dream home, in this building of modern lines with the best and most current architectural and constructive solutions.
The apartments are made up in the social area by an entrance hall, common room and kitchen in open space that give access to a balcony or terrace and a service bathroom.
In the private area there is a distribution hall, large bedrooms with fitted wardrobes, some of which are suites.
It is complemented with a parking space in the basement.
For your convenience, this property is equipped with a heat pump, solar panels, Air Conditioning, aluminum frames with thermal break and double glazing, electric blackout blinds, security door, false ceiling with built-in LED spotlights, suspended sanitary ware, the kitchen with furniture in MDF coated with laminate, with top in QF011/Quicksand grey, it is equipped with appliances from the BOSCH brand, namely ceramic hob, oven, extractor, microwave, dishwasher and fridge freezer.
Book your visit with one of our real estate consultants.
REPLICA, a real estate reference.
With 30 years of experience in the national market, we apply good practices and methodologies that privilege Owner and Buyer, providing the best results for all stakeholders.
We work with a strict positioning in the provision of real estate services, supporting our activity in the experience of our team of professionals and in effective advertising and marketing solutions.
We guarantee maximum discretion and excellent service.

No worries - we take care of everything
Additional info
elevator
garage
garden
terrace