Apartamento T1 com licença para AL, com yield superior a 5%
250 000 €
15 625 €/m²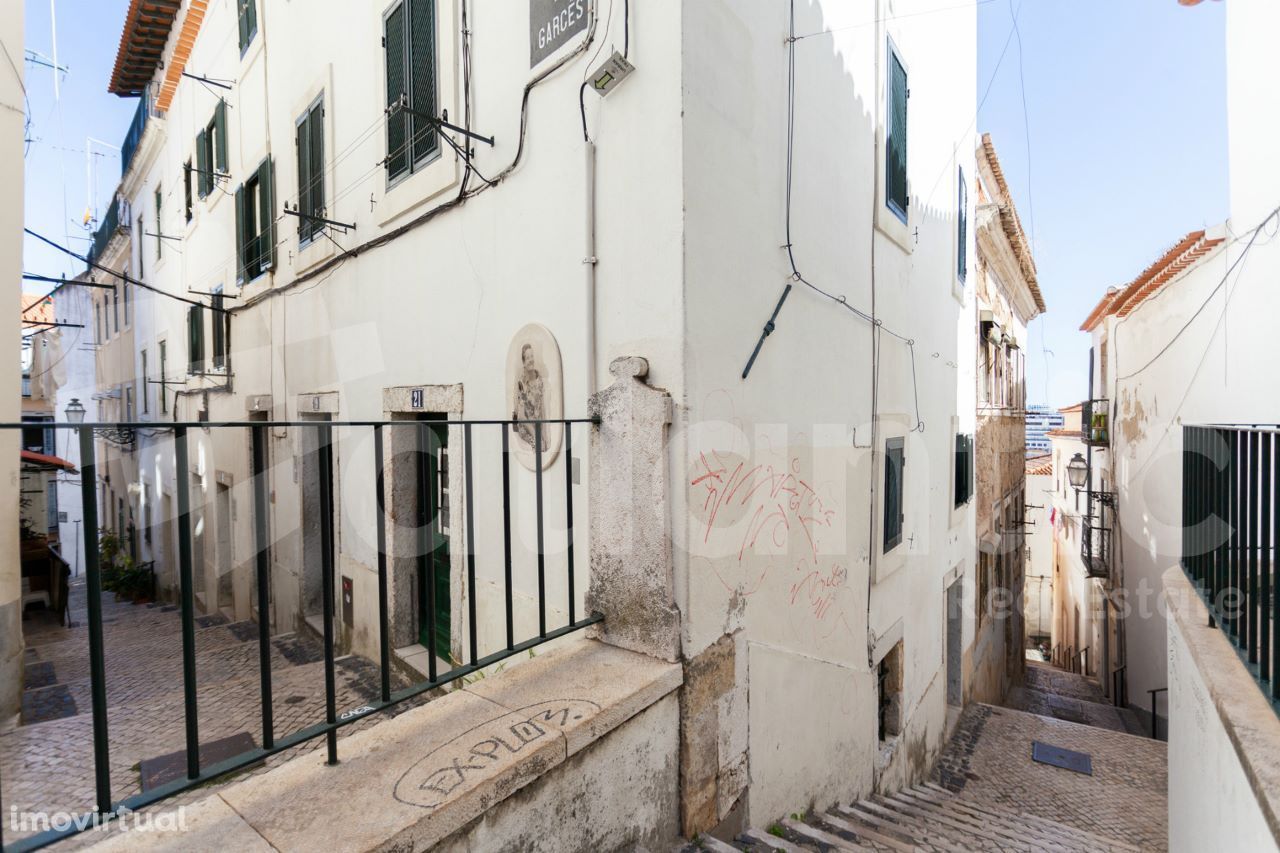 Description
Imóvel para Alojamento Local, habitação, investidores ou Golden Visa, com possível rentabilidade líquida superior a 5%.
Em plena Alfama, oportunidade de adquirir o apartamento de tipologia T1 totalmente remodelado com licença para Alojamento Local transmissível na venda.
A remodelação foi pensada para proporcionar o máximo conforto aos seus habitantes, aliando a traça antiga a pormenores de modernidade. Nesse sentido, as cozinhas encontram-se totalmente equipadas, foram criadas bastantes zonas de arrumação e o isolamento térmico não foi descurado.
Na proximidade encontra o miradouro das Portas do Sol, o Mosteiro de São Vicente de Fora, o Castelo de São Jorge, o Museu do Fado e a Estação de Santa Apolónia, assim como toda a vivência que fazem de Alfama um lugar único!
Do apartamento poderá contemplar o Tejo, cada vez mais procurado pelos habitantes de Lisboa e por quem a visita!
Tudo bons motivos para querer conhecer esta oportunidade!
No caso de pretender adquirir a licença para Alojamento Local, o apartamento deverá ser adquirido em conjunto com o ATL2018.

Property for Local Accommodation, living, investors or Golden Visa, with a possible net profitability of more than 5%.
In the middle of Alfama, opportunity to acquire the apartment with one bedroom, fully refurbished with license to Local Accommodation transmissible on sale.
The remodeling was designed to provide maximum comfort to its inhabitants, combining the ancient moth with details of modernity. In this sense, the kitchens are fully equipped, lots of storage areas were created and the thermal insulation was not overlooked.
Nearby you will find the Portas do Sol viewpoint, the Monastery of São Vicente de Fora, the Castelo de São Jorge, the Fado Museum and the Santa Apolónia station, as well as all the experience that make Alfama a unique place!
From the apartment you can admire the Tagus river, increasingly sought after by the inhabitants of Lisbon and by whom you visit!
All good reasons to want to visit this opportunity!
In case you wish to purchase the apartment with the license to Local Accommodation, the purchase must be purchased in conjunction with ATL2018.
Additional info
Closet
Equipped kitchen
City view
River view
Offer price report
Apartments T1, Santa Maria Maior
Based on prices from Otodom service